Description

Shipping countries & Rates

Returns and Refunds
Fast Charge Wireless Charging Pad - Smile We Love

Size(cm)
100 x 100 x 5(mm)

Material
ABS, Aluminium

(This rate is applied from January 1st, 2022)
*All rates are in USD
**Find your country with Ctrl+F. If you cannot find it, please send us inquiry at sales@marinbis.com
 

Zone A

Zone B

Zone C

Zone D

Standard

Express

Standard

Express

Express Only

Express Only

FREE

over $90

over $100

over $120

over $150

From $70

$7.99

$15.99

$9.99

$19.99

$29.99

$39.99

Under $70

$9.99

$19.99

$15.99

$29.99

$39.99

$49.99

 

United States

United Kingdom 

Israel​ 

Russia

Canada

France 

Denmark 

Brazil 

China/Hong Kong/Taiwan

Germany 

Belgium 

Guam 

Japan 

Spain 

Czech

Iceland​ 

Singapore 

X

Australia 

Finland 

Afghanistan 

Malaysia 

X

India​ 

Greece 

Algeria 

Philippines

X

New Zealand 

Italy​ 

American Samoa 

Thailand 

X

Pakistan 

Ireland

Angola 

Vietnam 

X

Bangladesh 

Netherlands

Anguilla 

X

Macau

X

Papua New Guinea 

Norway 

Antigua 

X

Brunei 

X

Sri Lanka 

Sweden 

Argentina 

X

Cambodia 

 

 

UAE

Armenia 

X

Laos

 

 

Andorra 

Aruba 

X

Myanmar 

 

 

Austria 

Azerbaijan 

 

 

 

 

Bulgaria 

Bahamas 

 

 

 

 

Croatia 

Barbados 

 

 

 

 

Cyprus 

Belarus 

 

 

 

 

Estonia 

Belize 

 

 

 

 

Guernsey 

Benin 

 

 

 

 

Hungary 

Bermuda 

 

 

 

 

Jersey 

Bhutan 

 

 

 

 

Latvia 

Bolivia 

 

 

 

 

Liechtenstein 

Bonaire 

 

 

 

 

Lithuania 

Botswana 

 

 

 

 

Luxembourg 

Burkina Faso 

 

 

 

 

Malta 

Burundi 

 

 

 

 

Monaco 

Cameroon 

 

 

 

 

Poland 

Cape Verde 

 

 

 

 

Portugal 

Cayman​Islands​ 

 

 

 

 

Romania 

Central Africa

 

 

 

 

San Marino 

Chad 

 

 

 

 

Slovakia 

Chile 

 

 

 

 

Slovenia 

Colombia 

 

 

 

 

Switzerland 

Comoros 

 

 

 

 

Vatican City 

Congo 

 

 

 

 

Albania 

Cook​Islands​ 

 

 

 

 

Bahrain 

Costa Rica 

 

 

 

 

Bosnia and Herzegovina 

Cote​d'Ivoire​ 

 

 

 

 

Canary​Islands

Cuba 

 

 

 

 

Gibraltar 

Curacao 

 

 

 

 

Kosovo 

Djibouti 

 

 

 

 

Kuwait 

Dominica 

 

 

 

 

Montenegro

Dominica

 

 

 

 

North Macedonia 

Ecuador 

 

 

 

 

Oman 

Egypt 

 

 

 

 

Qatar 

El Salvador 

 

 

 

 

Saudi Arabia 

Eritrea 

 

 

 

 

Serbia, Rep. of 

Eswatini 

 

 

 

 

Turkey 

Ethiopia 

 

 

 

 

 

Falkland​Islands​ 

 

 

 

 

 

Faroe​Islands​ 

 

 

 

 

 

Fiji 

 

 

 

 

 

French Guyana 

 

 

 

 

 

Gabon 

 

 

 

 

 

Gambia 

 

 

 

 

 

Georgia 

 

 

 

 

 

Ghana 

 

 

 

 

 

Greenland 

 

 

 

 

 

Grenada 

 

 

 

 

 

Guadeloupe 

 

 

 

 

 

Guatemala 

 

 

 

 

 

Guinea Republic 

 

 

 

 

 

Guinea-Bissau 

 

 

 

 

 

Guinea-Equatorial 

 

 

 

 

 

Guyana

 

 

 

 

 

Haiti 

 

 

 

 

 

Honduras 

 

 

 

 

 

Iraq​ 

 

 

 

 

 

Jamaica 

 

 

 

 

 

Jordan 

 

 

 

 

 

Kazakhstan 

 

 

 

 

 

Kenya 

 

 

 

 

 

Kiribati 

 

 

 

 

 

Kyrgyzstan 

 

 

 

 

 

Lebanon 

 

 

 

 

 

Lesotho 

 

 

 

 

 

Liberia 

 

 

 

 

 

Libya 

 

 

 

 

 

Madagascar 

 

 

 

 

 

Malawi 

 

 

 

 

 

Maldives 

 

 

 

 

 

Mali 

 

 

 

 

 

Marshall​Islands​ 

 

 

 

 

 

Martinique 

 

 

 

 

 

Mauritania 

 

 

 

 

 

Mauritius 

 

 

 

 

 

Mayotte 

 

 

 

 

 

Micronesia

 

 

 

 

 

Moldova

 

 

 

 

 

Mongolia 

 

 

 

 

 

Montserrat 

 

 

 

 

 

Morocco 

 

 

 

 

 

Mozambique 

 

 

 

 

 

Namibia 

 

 

 

 

 

Nauru

 

 

 

 

 

Nepal 

 

 

 

 

 

Nevis 

 

 

 

 

 

New Caledonia 

 

 

 

 

 

Nicaragua 

 

 

 

 

 

Niger 

 

 

 

 

 

Nigeria 

 

 

 

 

 

Niue 

 

 

 

 

 

Palau 

 

 

 

 

 

Panama 

 

 

 

 

 

Paraguay 

 

 

 

 

 

Peru 

 

 

 

 

 

Puerto Rico 

 

 

 

 

 

Rwanda 

 

 

 

 

 

Samoa 

 

 

 

 

 

Senegal 

 

 

 

 

 

Seychelles 

 

 

 

 

 

Sierra Leone 

 

 

 

 

 

Solomon​Islands​ 

 

 

 

 

 

Somalia 

 

 

 

 

 

South Africa 

 

 

 

 

 

South Sudan 

 

 

 

 

 

St. Barthelemy 

 

 

 

 

 

St. Eustatius 

 

 

 

 

 

St. Helena 

 

 

 

 

 

St. Kitts 

 

 

 

 

 

St. Lucia 

 

 

 

 

 

St. Maarten 

 

 

 

 

 

St. Vincent 

 

 

 

 

 

Sudan 

 

 

 

 

 

Suriname 

 

 

 

 

 

Syria 

 

 

 

 

 

Tahiti 

 

 

 

 

 

Tajikistan 

 

 

 

 

 

Tanzania 

 

 

 

 

 

Timor-Leste 

 

 

 

 

 

Togo 

 

 

 

 

 

Tonga 

 

 

 

 

 

Tunisia 

 

 

 

 

 

Turkmenistan 

 

 

 

 

 

Tuvalu 

 

 

 

 

 

Uganda 

 

 

 

 

 

Ukraine 

 

 

 

 

 

Uruguay 

 

 

 

 

 

Uzbekistan 

 

 

 

 

 

Vanuatu 

 

 

 

 

 

Venezuela 

 

 

 

 

 

Virgin​Islands​

 

 

 

 

 

Yemen

 

 

 

 

 

Zambia 
SHIPPING DELAYS and POSSIBLE FAILED DELIVERY
There may be shipping delays if your package is subjected to customs clearance.

You are liable for submitting the correct shipping address (in English characters only), full name (no initials), and phone number. We are not responsible for undelivered packages due to errors made.
* You can track your package at below link:
Korea Post (K-Packet, EMS) : https://ems.epost.go.kr/front.Tracking01Eng.postal
DHL Express : https://www.dhl.com/kr-en/home/tracking.html
CUSTOMS and TAX
Please check your country's customs policy before purchase. Depending on your country's customs and tax policies, there may be additional taxes and fees. We are not responsible for any additional charges.
We here at ccorea want to provide our members the best shopping experience. We are happy to accept authorized returns if you are not satisfied with your order.
Policy
For all returns, you will be responsible for the delivery fee. We will only be responsible for the delivery charge if products are missing, damaged or incorrect.

You have 14 days from the delivery date to request a return. Requests past 14 days will be rejected.

We reserve the right to deny a return or exchange at any time.

We do not reimburse the original shipping or customs fees.

Conditions
All products must be unused and unopened. We do not accept damaged or used products.

Refund options
Refund as Points: No processing fee.

Refund to original payment method: $5.99 per order.

Refunds will be processed within 5 business days.

How to process a return
Please email us at sales@marinbis.com with your order number, full name, and email address associated with your account.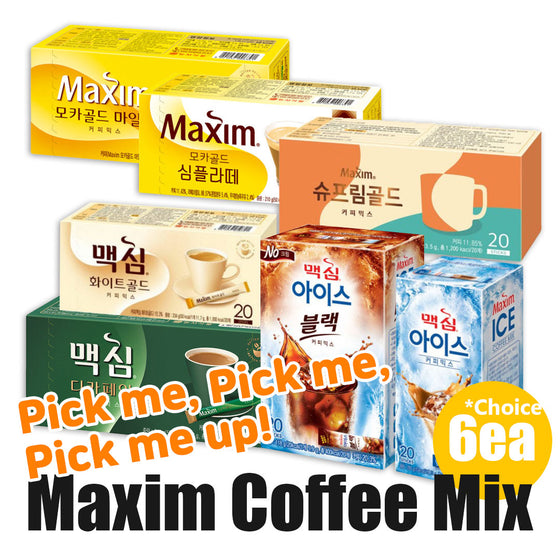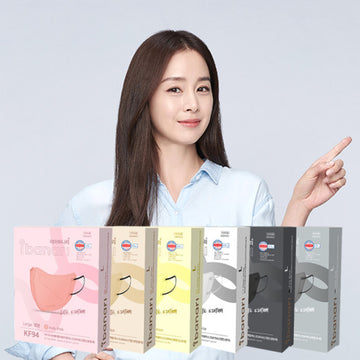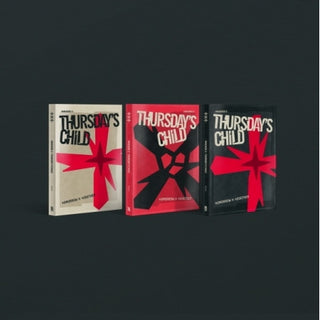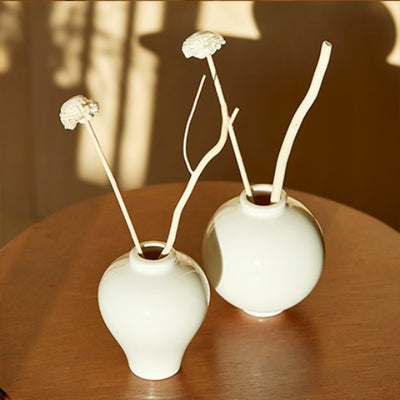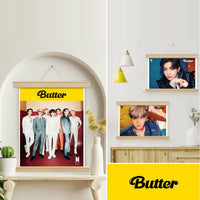 Brand new
Collection callout
Use this section to easily call attention to one of your collections. We'll show photos of the first 5 products.
MOTHER OF PEARL
K-GOODS
Fast Charge Wireless Charging Pad - Smile We Love
Subscribe to get special offers, free giveaways, and once-in-a-lifetime deals.